Does your business struggle with knowing what to do next?
Gain business clarity and profit certainty in 84 days
All we need is 10 minutes a day from you! 
STRategic Masterplan
™

Program THAT BREAKS YOUR BUSINESS SHACKLES!
This is a "done for you" program designed specifically for your business, to solve your problems.
The Immersion Strategic Masterplan™ is a comprehensive program "done for you" as we take you through the Strategic Masterplan™ Blueprint. Our expert team will take you through the nine steps and provide you with high end analysis on key areas within your business to create your own strategic masterplan that provides clarity, certainty, increased Net Profit and sustainable value.
Why do you need the Immersion Strategic Masterplan™ Blueprint ?  
We have been working with many many SME businesses over the past 25 years and our experience has proven several key areas within a business not only provide the insight of the business where it is currently, but allows us to establish clarity within the business, which in turn allows us to create certainty for the businesses future. To survive in this modern business world it is imperative your know what you are doing and where you are going. The Strategic Masterplan Blueprint IP is what allows us to solve your problems. 
The byproduct of this process is that it is proven to create an increase in Net Profit immediately and create an increase in business value by end.
Strategic Masterplan™ Blueprint
CURRENT
Know where we are now, where we are going and how to succeed.





CLARITY
Create Clarity and start to increase proft in business "right now".






CERTAINTY
Strategic tools to cement the certainty of your future direction and launch business value.






Heres what to expect…
We take you
Not being rewarded financially for the work you do
Feeling you are never getting ahead
Feel you just keeping your head above water
Don't know where you are going with the business
Feel lonely and by yourself
Have problems you don't know how to fix
Want to grow but don't know how to
Know something isn't quite right but don't know where
Want some clarity of what to do next
Don't know how to create business value
Better understanding of your business
Know what you need to do to create a better Net Profit
Know what is adding value to our business
Have clarity of what is needed to be done in your business in the future
Have a roadmap of what to do and how to do it
Have comfort of knowing what you are doing will make a difference
Knowing you are competing well in your industry
Know your staff are engaged in your business
Know what financial numbers are important to your business
Know what you want out of your business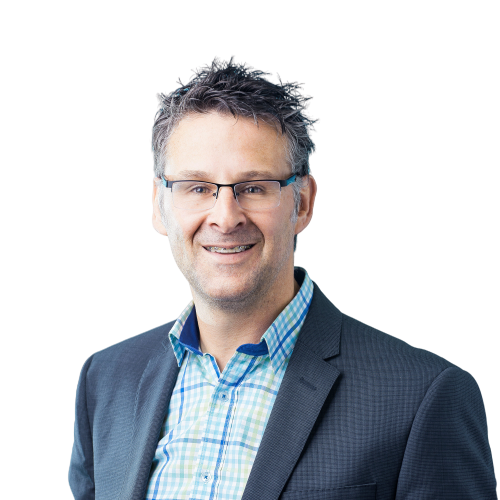 Experience
Over 25 years' experience owning and leading multi-industry companies to national and international sales growth, through customer centric values, building upon technology, strategic brand positioning and internal financial and operational excellence. My roles have included business owner, CEO, CFO and COO positions. I also have a Master's Degree in business from Otago University.
Leadership – Proven ability to guide teams by creating a clear vision and articulated strategy that creates a sense of ownership through team members, while creating a culture around brand values.
Strategic Thinking – Experienced in strategic thinking.  Considers the wider aspects of implementation and delivery, and translates into operational reality through business improvement initiatives and planning that achieves results. This is across the entire business life cycle while being nimble enough to ensure business thrives in uncertain times.
Financial Management – Highly experienced in the preparation and utilisation of financial information to enhance business performance and build sustainable business and financial models.
Relationships – Proven experience in building beneficial long term relationships with stakeholders to cement strategic customer partnerships while having empathy with business owners.
Business Acumen – Highly experienced in evaluating key market drivers and identifying competitive advantages and an astute awareness for opportunities. Vast experience establishing start-ups and taking a value proposition to market with outstanding results.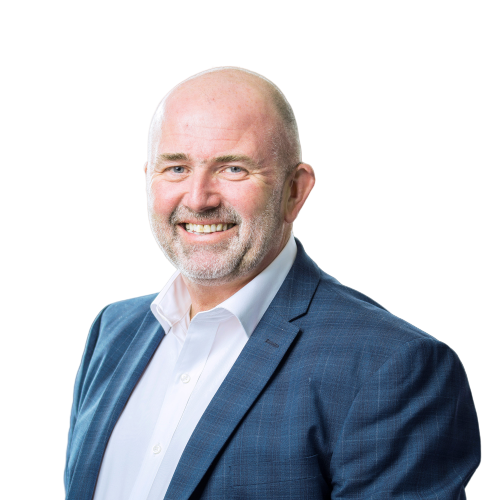 Experience
My psychometric profile has me on a line between 'Coach' & 'Driver'.
Having lived and worked (employed and self employed) in NZ for 16 years I get that most businesses are lacking a degree of competence and/or resource (people, funds etc…). When clients engage me they do so as a partner of their business not a satelite to it. 
My clients, at a basic level, want to Save and/or Make Money and this is where my focus lies by staring into and creating/executing what is needed to make it happen. Client environments currently include:
Trades (various)
Import/Export
Manufacturing/Processing (FMCG)
Electronics
Interior Design (Commercial)
Kitchens
Security systems
I often get referred to, and complimented on, as a 'sounding board' – an extra voice to Check, Challenge, Evolve or Improve an opinion
Can we help you? Let's find out
If you are not sure what to do next with your business, want to move past a roadblock, need a solution to a problem, or just need to re energise your business then let's find out if we can help you.
Here's what people are saying…
I'm sure, like many, I had fallen into the 'trap' of focusing my energy and effort on working in the business. While COVID was a catalyst to look at what we were doing, the detailed lessons we have learnt now give the business, and myself, more options and choices for the future. Jonathan has been of huge value through this process.
All the steps within the Strategic Masterplan were beneficial to our business and created an increase in Net Profit. It highlighted areas we have now improved on around staffing, health and safety and CAPEX replenishment. Greg has allowed us to increase the value of our business.
The Competitor Analysis step within the Strategic Masterplan program allowed us to confidently increase pricing while providing a superior service than our competitors. We increased Net Profit by 40%. This aligned with the staff survey providing, the internal support needed for the growth.
I was aware that what had got us 'here' was not going to get us 'there'. While I was reserved to start with, every week I see opportunities to enhance profit and support a greater value for my existing business. Through this process we are considering change that had not been 'on the radar' before, Jonathan is the architect of that. I remain excited and wonder why I didn't do this earlier.
Like most, we've learnt running a business 'on the tools'. We did feel we were running a 'tight' operation but, like a vehicle, felt we needed to get someone to 'look under the hood'. Jonathan has highlighted to us several ways to increase profit as well as supporting enhancing longer term business value. It's not always 'comfortable' to stare into where you are and what you need to do but we know Jonathan has always had our best interests at heart.
Using Greg and the Strategic Masterplan program allowed us to increase business growth in a very short time period to gain maximum multiple value for a pending sale. Of which the sale went through.